Scientific Papers & Presentations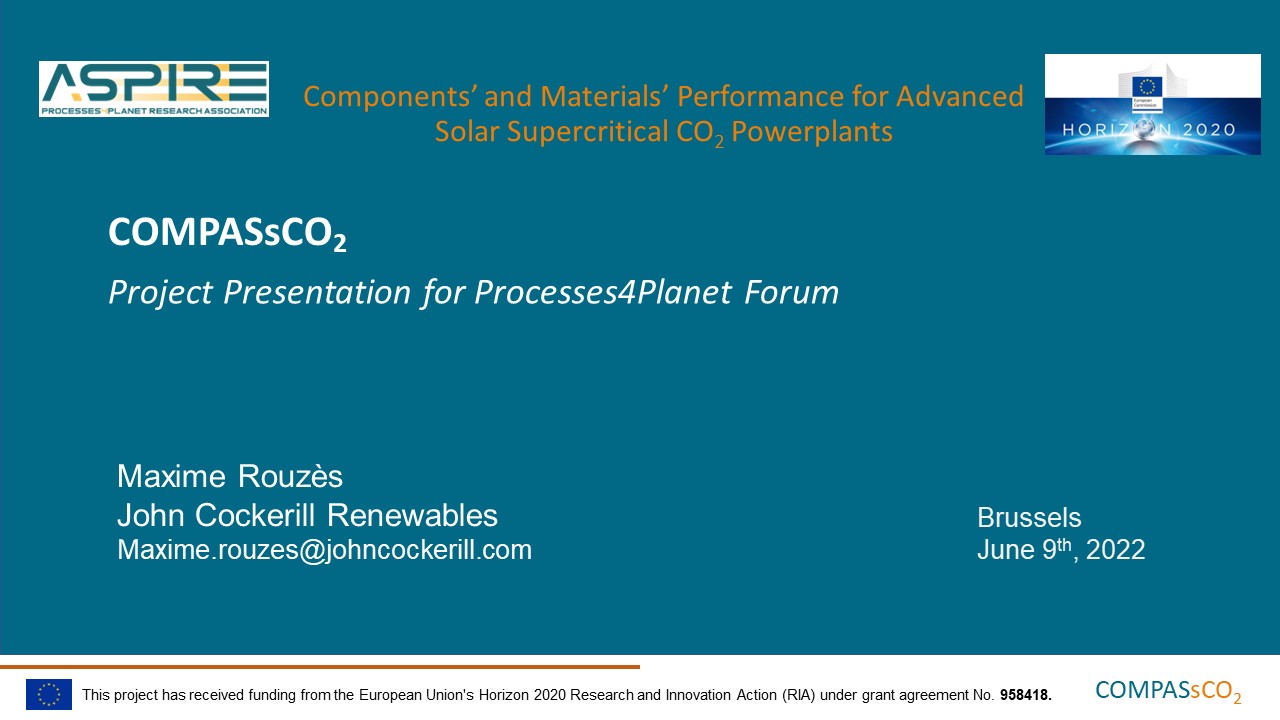 COMPASsCO2 Results at Processes4Planet Forum
COMPASsCO2 Results at Processes4Planet Forum
Maxime Rouzès
Processes4Planet Forum
Brussels, June 9th, 2022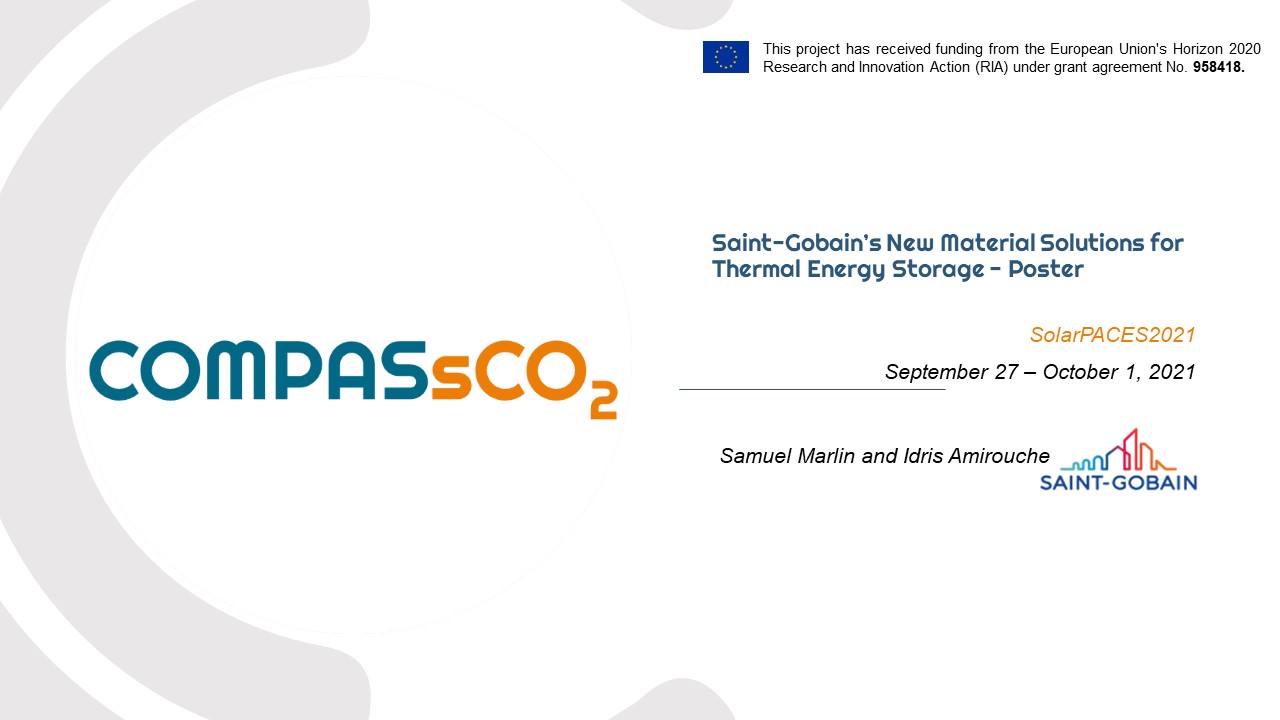 T

he poster presentation developed and presented by Saint-Gobin CREE,
one of the COMPASsCO2 project participants
, at the 27th SolarPACES conference edition, which takes place online from September 27
th
 to October 1
st
. The presentation gives an overview of all the thermal energy storage media manufactured by Saint-Gobain for CSP, ACAES and sensible heat applications, which includes preliminary results on development of granulated and fused particles in comparison to current state-of-the-art sintered bauxite. 
Samuel Marlin and Idris Amirouche
SolarPACES2021
September 27th-October 1st, 2021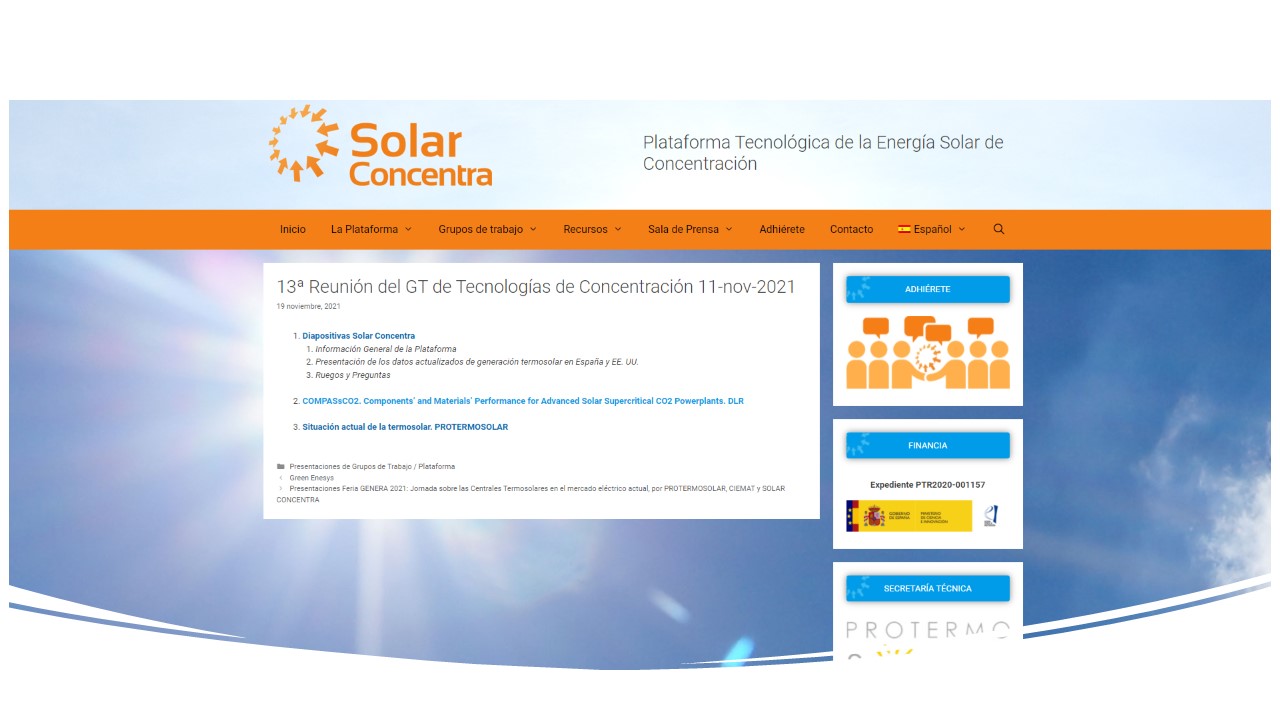 Presentation at SolarConcentra
General project presentation 
Daniel Benitez
SolarConcentra
November 11th, 2021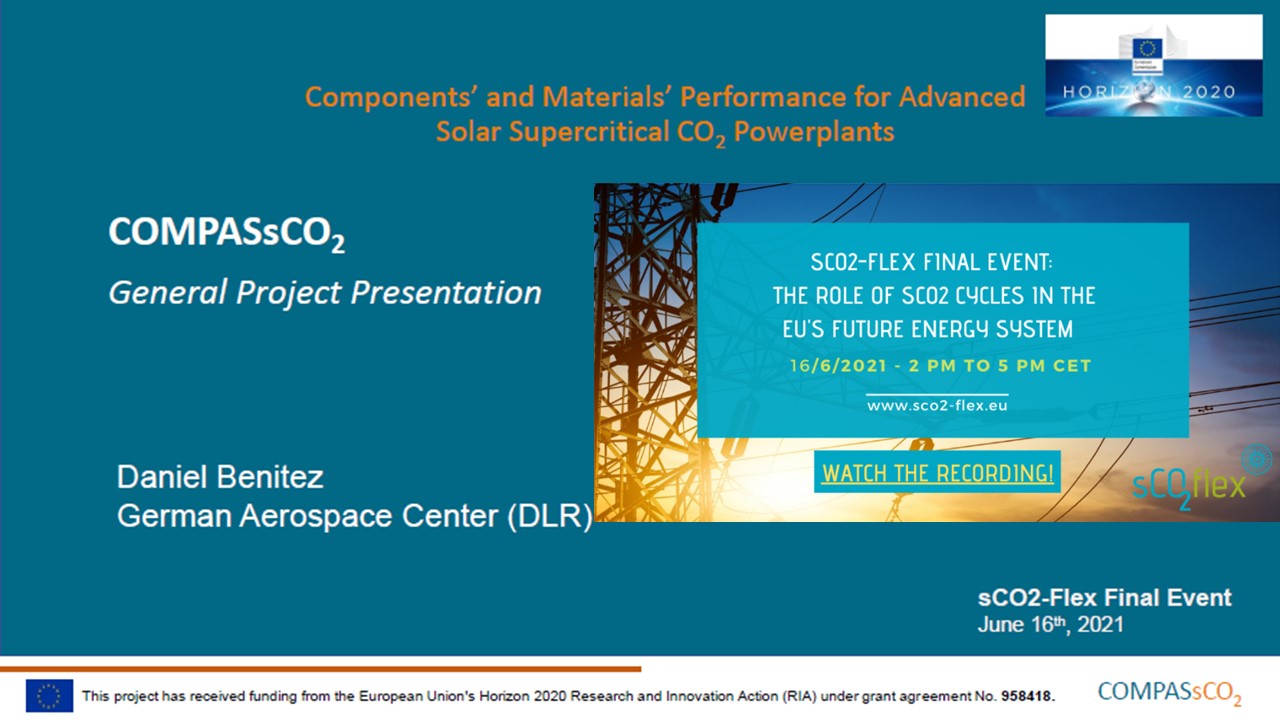 Presentation at sCO2-Flex Final Event
General project presentation 
Daniel Benitez
sCO2-Flex Final Event
June 16th, 2021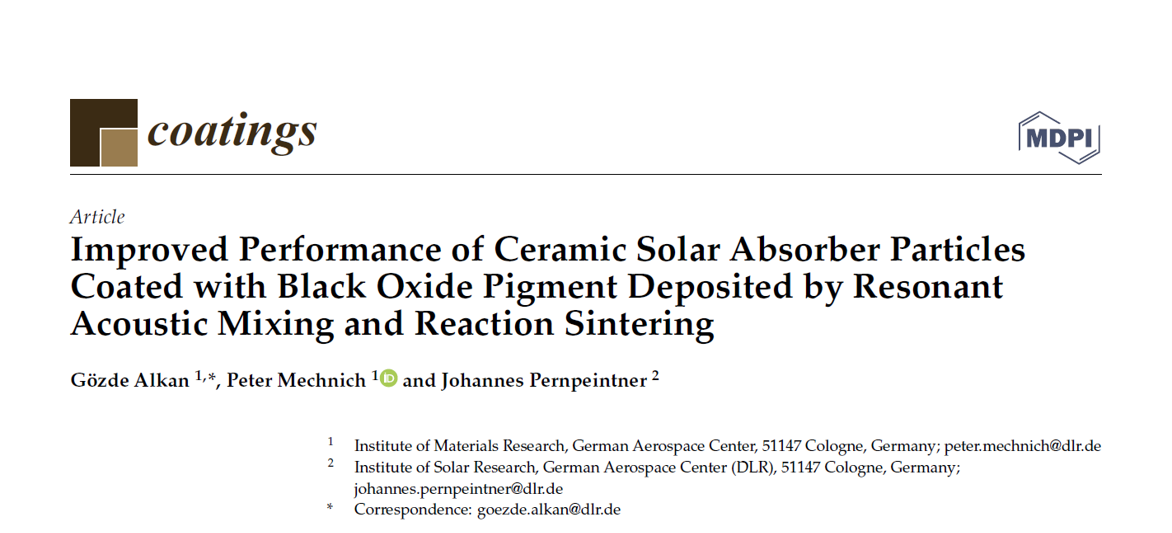 Improved Performance of Ceramic Solar Absorber Particles Coated with Black Oxide Pigment Deposited by Resonant Acoustic Mixing and Reaction Sintering
A deep-black Cu, Mn, Fe- pigment with a spinel structure was employed to coat standard proppants in order to improve long term solar absorptance. The coating process was performed by high-energy, high-speed mixing of proppants and small quantities of spinel powders in a resonant acoustic mixer. A continuous powder coating is achieved by electrostatic attraction between the proppant surface and the coating particles. Consolidation and strong attachment of the coating is achieved by the subsequent sintering beyond the spinel melting temperature. Chemical reaction and bonding between spinel coating and proppant lead to the incorporation of Al, Mg and Ti into the spinel structure. Coated bauxite proppants exhibit a significantly improved, long-term stable solar absorption accompanied by a promising abrasion resistance. The presented coating methodology is considered to be scalable to industrial production.
Gözde Alkan, Peter Mechnich and Johannes Pernpeintner
Coatings Journal
May 31th, 2022
Informative & Outreach Papers

COMPASsCO2 Poster – an overview of the project
The COMPASsCO2 poster gives a general overview of the COMPASsCO2 project, including addressed challenges, research focus (new particles and new metals alloys for the particle/sCO2 heat exchanger and their validation) as well as stakeholders engagement/dissemination and the composition of the consortium.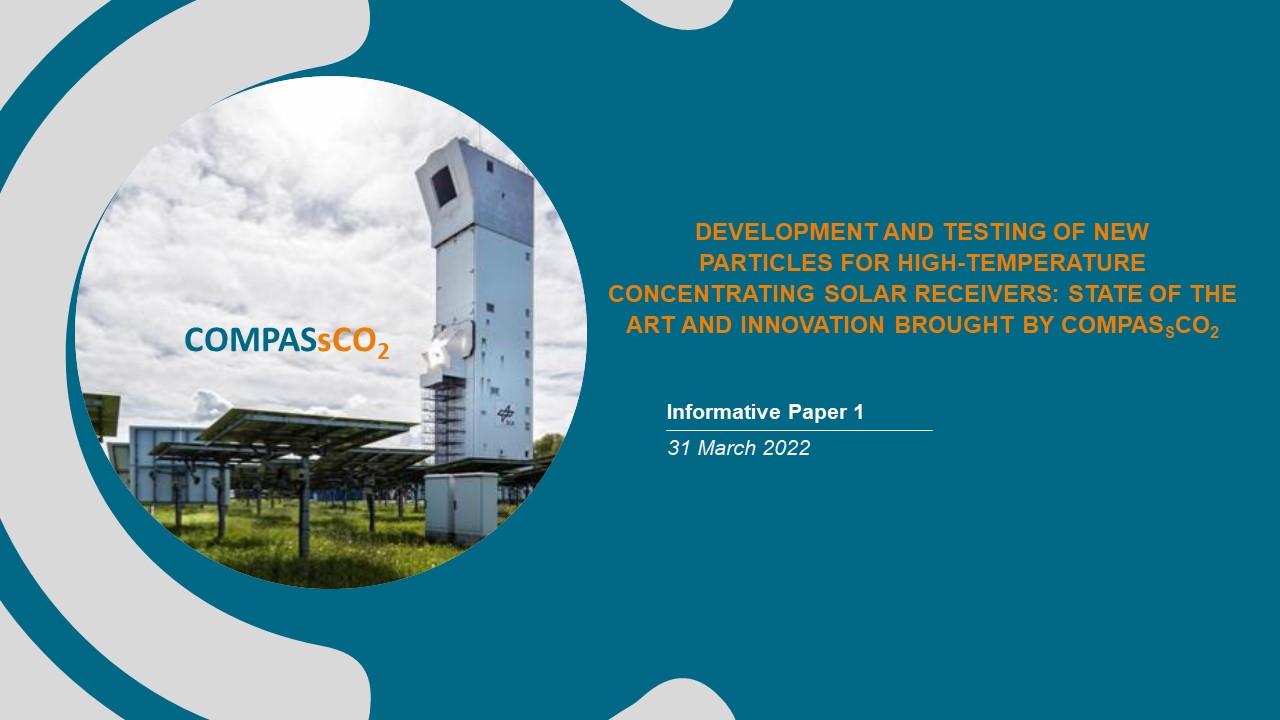 DEVELOPMENT AND TESTING OF NEW PARTICLES FOR HIGH-TEMPERATURE CONCENTRATING SOLAR RECEIVERS: STATE OF THE ART AND INNOVATION BROUGHT BY COMPASSCO2
This article is a first of a series of informative papers aiming at disseminating the main achievements of COMPASsCO2 project to a wide audience, in order to increase awareness on sustainable energy technologies and highlight the efforts of both research and industry for the transition to a carbon neutral energy mix in Europe. It summarises the activities conducted in the first 18 months of implementation (November 2020 – April 2022), and the main accomplishments, with a specific focus on the development and testing of novel materials.