WP1 – Materials operation conditions and their feasibility studies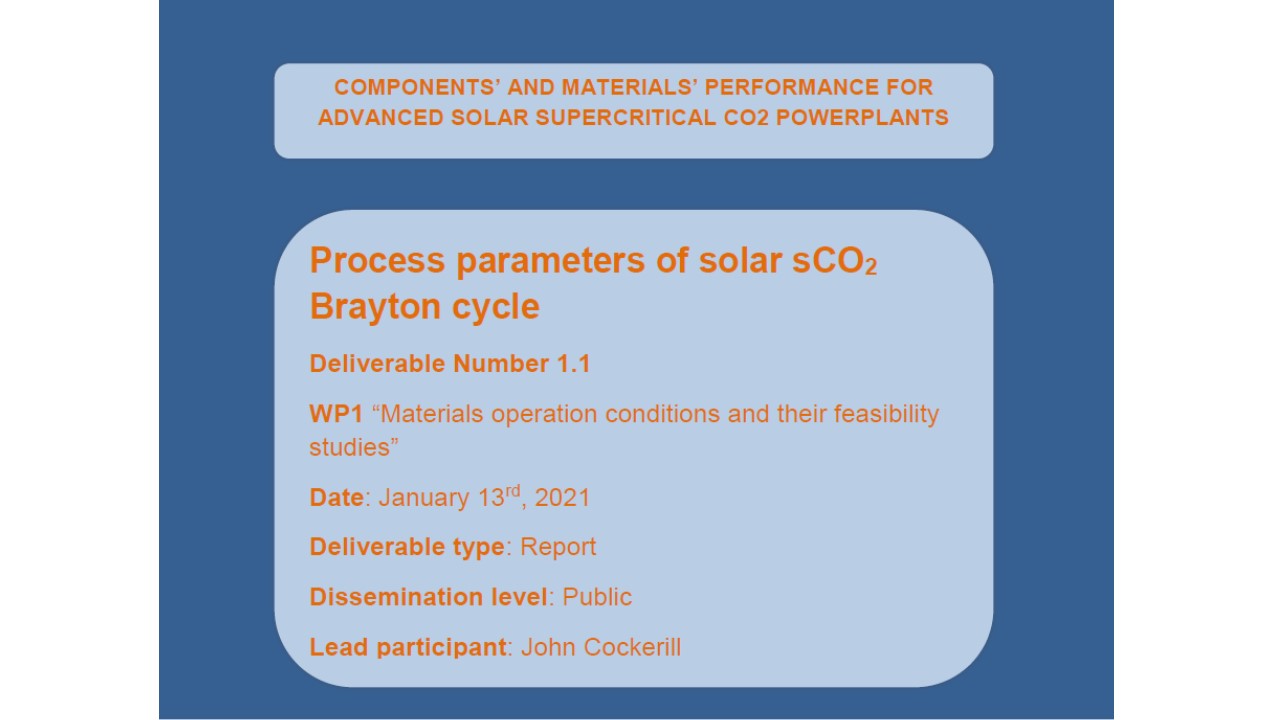 The goal of this deliverable is to fix the parameters relevant for the heat exchanger design (mass flow, temperatures and pressures). In order to obtain this data, a Brayton cycle needs to be selected. Because this cycle is not commercially applied yet, there are many options described in the literature. The supercritical CO2 Brayton cycle for COMPASsCO2 should have a very high efficiency, as this is one key requirements of the Work Program of this project1.
January 2021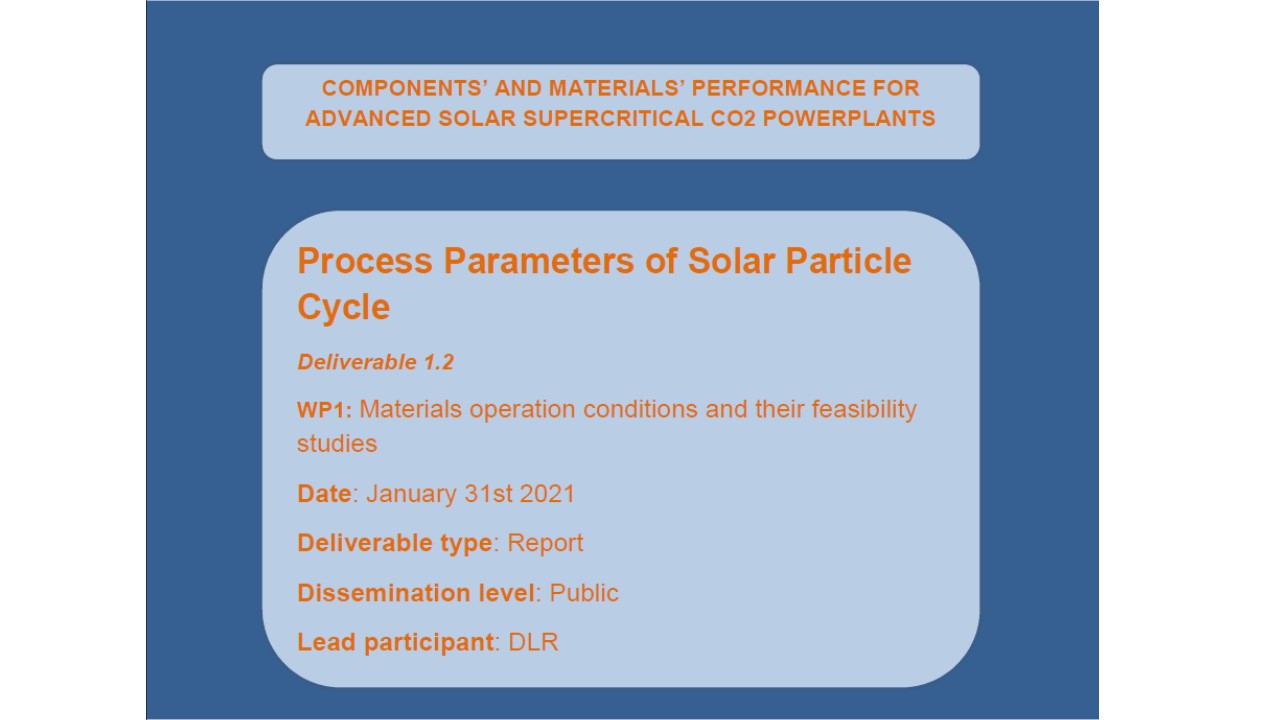 The aim of this deliverable is to determine the operating conditions in the particle cycle, defined
by the particle- sCO2 heat exchanger (HX), the solar field, the receiver and the thermal energy
storage (TES) system.
January 2021
WP2 – Development and testing of particles
WP3 – Development of Metals
WP4 – Evaluation and modeling of metal/medium interaction
WP5 – Technology validation
WP6 – Project management and coordination
WP7 – Communication, dissemination and exploitation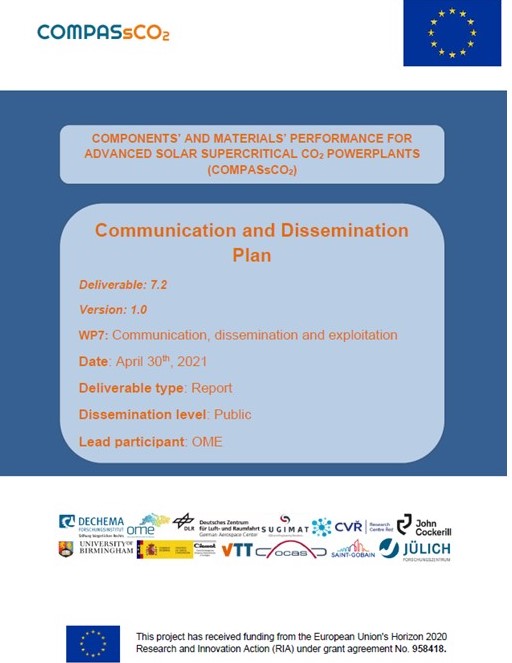 This deliverable outlines the communication and dissemination activities performed within the framework of the COMPASsCO2 project. Different aspects are covered, targeting both internal (between the project partner and the European Commission (EC)) and external communication with all project stakeholders, including EC obligations regarding H2020 communication activities.
April 30th,  2021
WP8 – Ethics requirements