Webinar - Novel high performance materials and components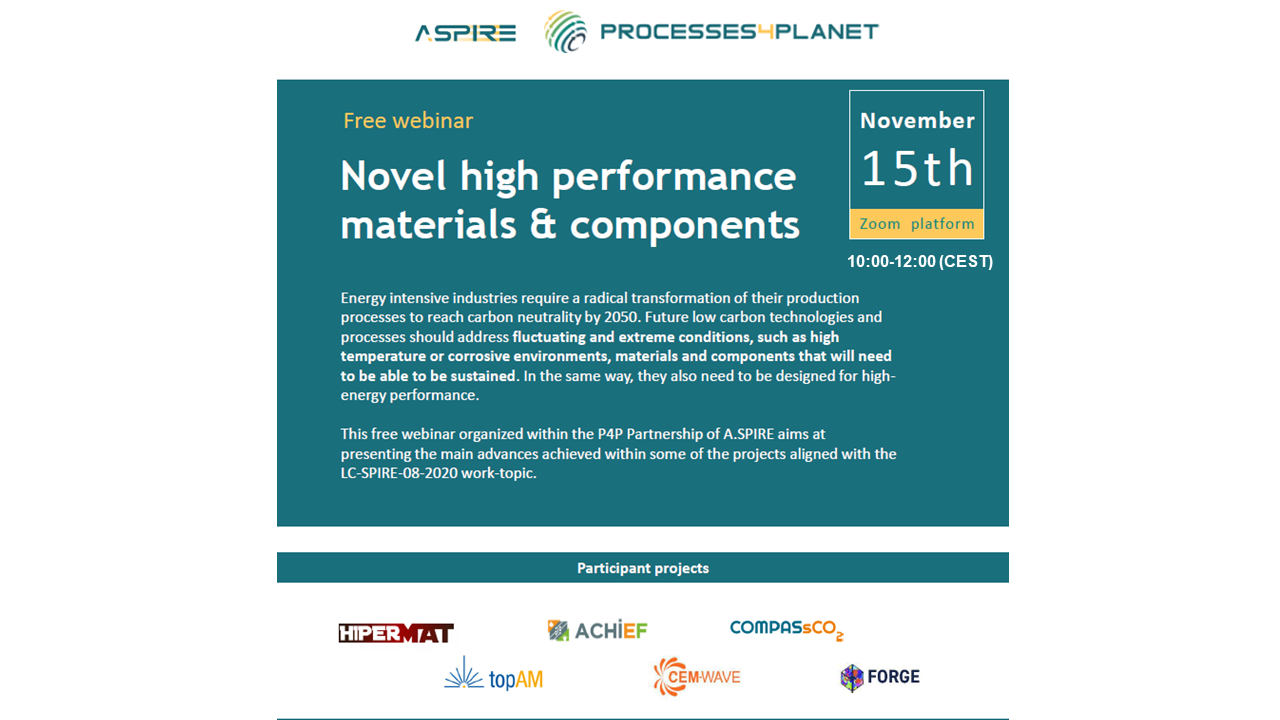 Within the framework of joint communication and dissemination activities, in collaboration with other consortia, COMPASsCO2 is taking part in a webinar on "Novel high performance materials and components."
November 15th, 2022 from 10h00 to 12h00 (CET).
COMPASsCO2 presentation (Novel Cr-Based alloys strengthened by intermetallics for structural and coating applications at high-temperatures >800°C) is led by UoB and DFI partners.
Participating projects: COMPASsCO2, HIPERMAT, ACHIEF, TOPAM, CEM-WAVE, and FORGE.
Webinar - sCO2 R&D Activities in Europe

In collaboration with other EU H2020 or nationally funded projects such as Carbosola, CO2OLHEAT, DESOLINATION, SCARABEUS, sCO2-Efekt, sCO2-for-NPP and sCO2OL Projects, COMPASsCO2 is taking part in a new webinar series on "R&D activities on sCO2 in different applications in Europe."
The webinar took place on September 22nd, 2022 from 14:00 to 16:00 CEST.
COMPASsCO2 presentation is led by DLR, the Project Coordinator.
The webinar is an introductory event during which each project presented its own objectives & expected impacts, scope, main results/outcomes, and options for further exploitation.
First Stakeholders Workshop
Two scientific workshops are planned to communicate and disseminate the project's results, facilitate stakeholders' engagement and integration by providing input to the project and widen project outreach and impact.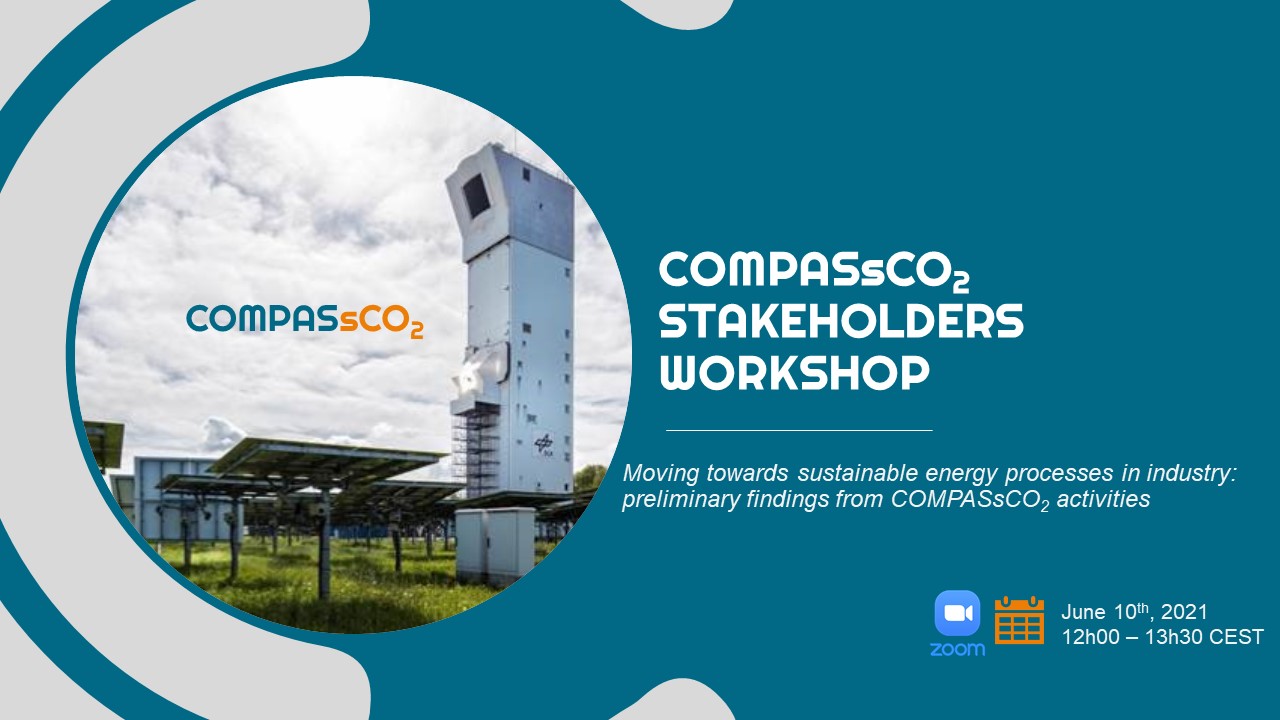 Workshop Overview
With the European Green Deal, the EU has set the objective to become a carbon neutral economy by 2050. To reach this ambitious goal, all economic sectors need to engage in a swift transition towards net zero carbon emissions. Research, development and innovation are key to enable a reliable emission pathway towards sustainable industry, as recalled also in the SPIRE[1] Roadmap. The Horizon 2020 COMPASsCO2 project intends to contribute to sustainability by focusing on a series of key innovations in terms of renewable energy system integration, material durability and process improvement, in line with the SPIRE action concepts. In order to exchange knowledge, validate results and identify areas for collaboration, a series of stakeholders workshops are envisaged throughout the project implementation (2020-2024).
The first stakeholder workshop has the purpose to introduce the project, discuss the main research activities conducted, and identify areas in which to cooperate with other projects, institutions or companies.
The main focus areas for this workshop are:
the use of concentrating solar technology and its integration in the Brayton cycle;
evaluation of state-of-the-art materials that could withstand the extreme operating conditions and
research, development and testing of innovative materials that guarantee reliability and sustainability under harsh conditions.
The workshop is addressed to researchers, EU and international consortia working on similar topics, industry representatives and any other interested stakeholder willing to learn more about innovation for sustainability in industry.
[1] Sustainable Process Industry through Resource and Energy Efficiency.
Agenda
Welcome, Project Overview and Objectives
Daniel Benitez, DLR
Investigated system: Description of solar plant combined with Brayton cycle, benefits and limitations
Lukas Heller, DLR
Charly Rensonnet, JC
Materials for heat exchangers' tubes: selection, development and evaluation
Xabier Montero, DFI
Materials for heat carrier particles: selection, development and evaluation
Samuel Marlin, SGCREE
Download the detailed agenda here!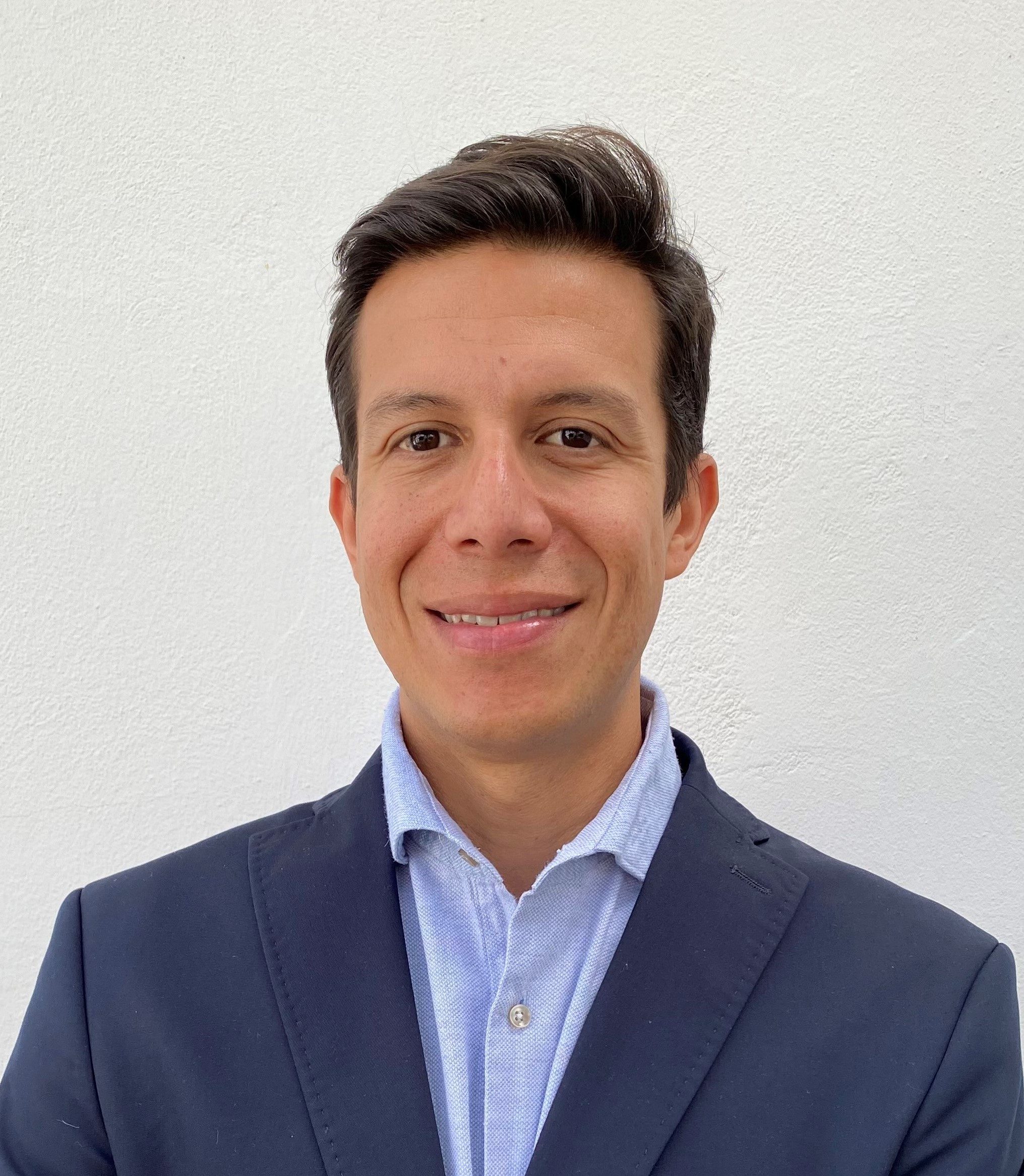 Daniel Benitez
Scientist at DLR Institute of Solar Research, Systems Qualification Group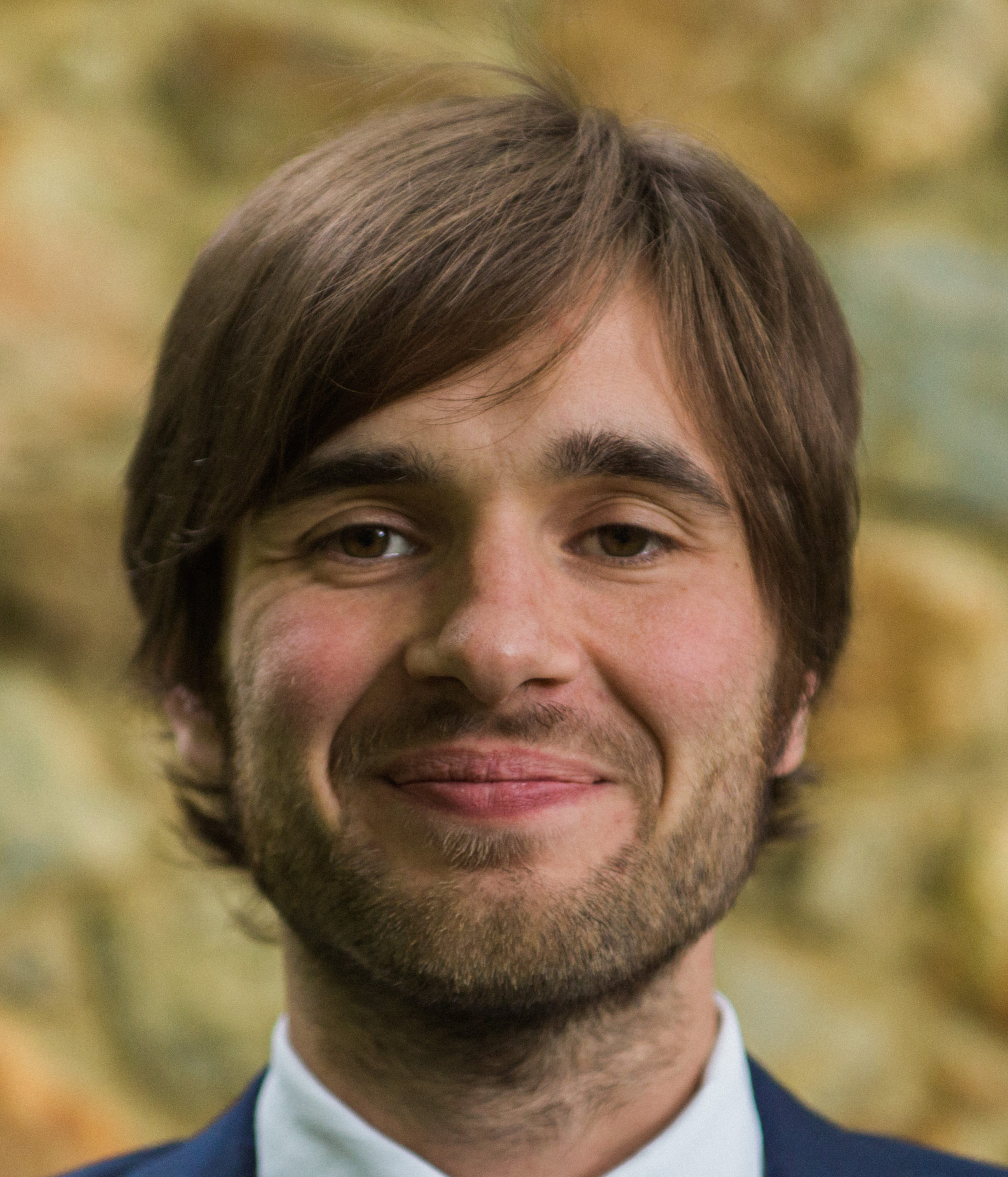 Lukas Heller
Scientist at DLR Institute of Solar Research, High Temperature Technologies Department
Charly Rensonnet
Development engineer at Solar and Thermal Storage Department at JC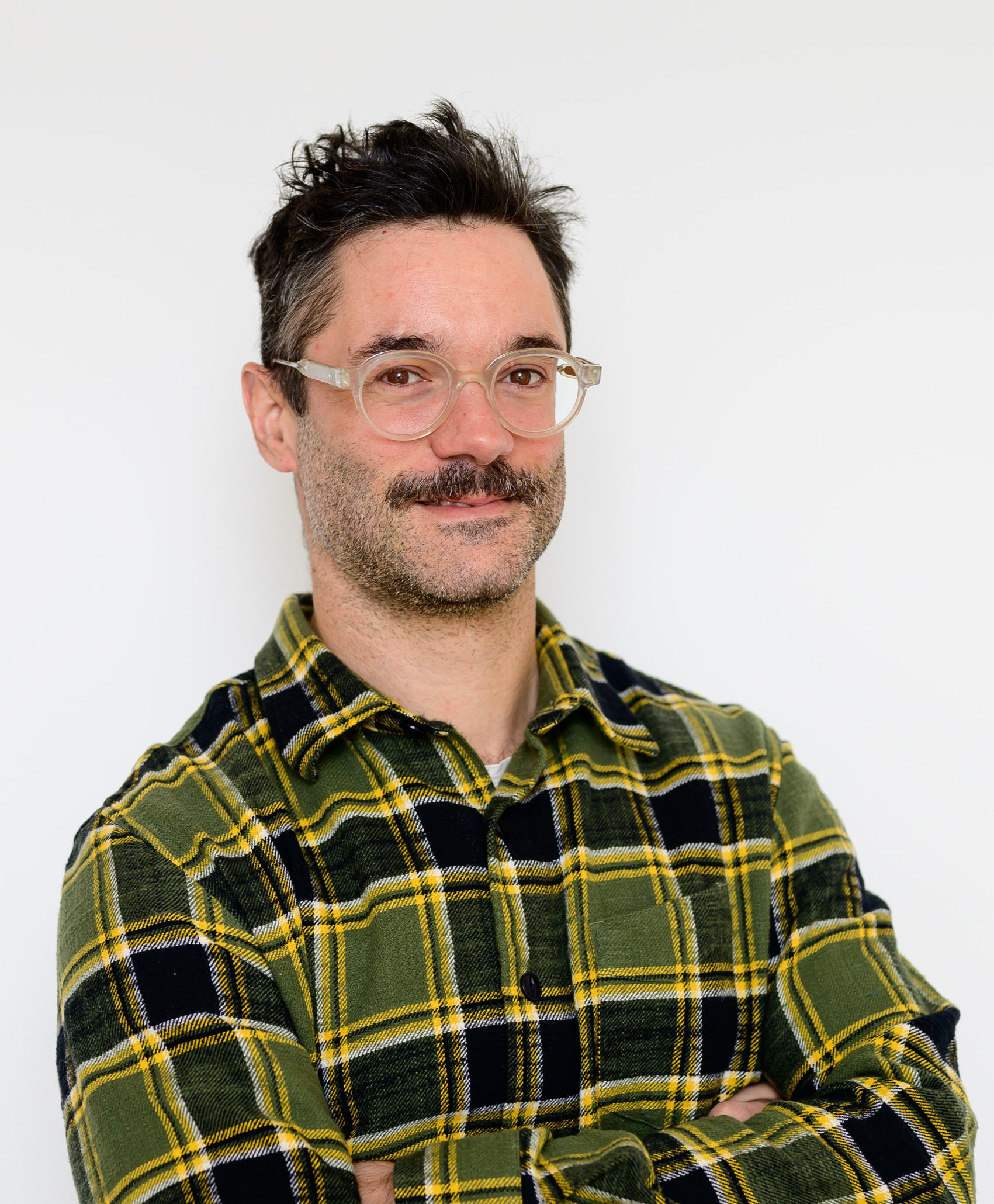 Xabier Montero
Senior Scientist at the High Temperature Materials Group of Dechema-Forschungsinstitut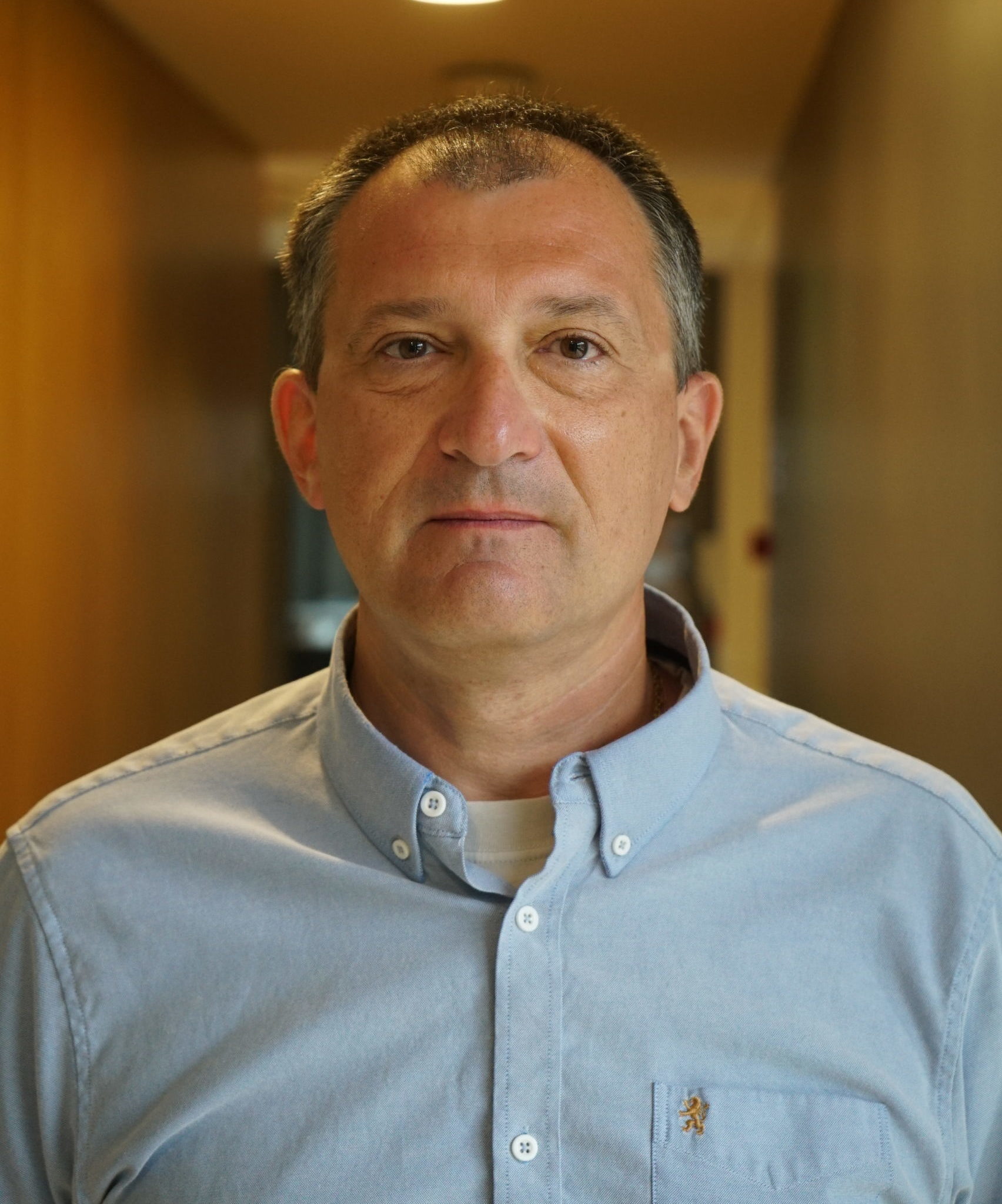 Samuel Marlin
R&D Director of the Specialty Grains & Powders Division in the Ceramic Materials Branch of Saint-Gobain (SGCREE)
Welcome, Project Overview and Objectives
Investigated system: Description of solar plant combined with Brayton cycle, benefits and limitations
Materials for heat exchangers' tubes: selection, development and evaluation
Materials for heat carrier particles: selection, development and evaluation