Agenda
First Stakeholders Workshop
June 10th, 2021, 12h00 – 13h30
———–
Second Project Meeting
June 10th, 2021
———–
Kick-off Meeting
November 2nd, 2020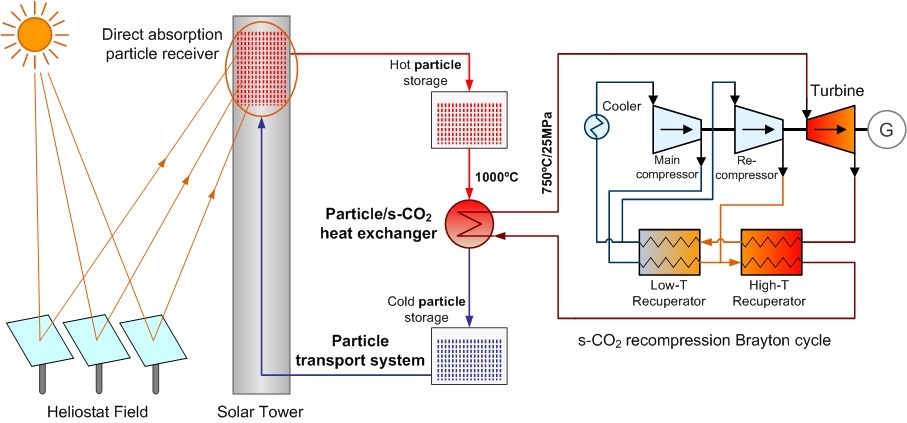 COMPASsCO2
Components' and Materials' Performance for Advanced Solar Supercritical CO2 Powerplants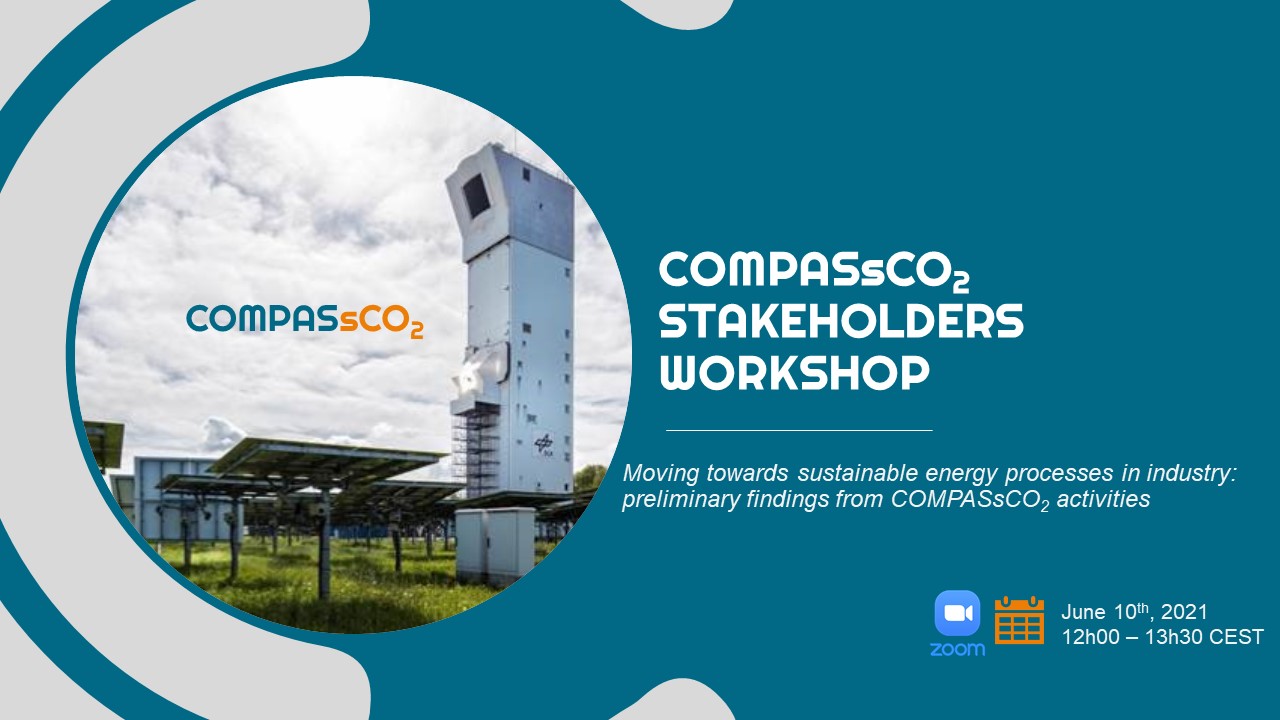 First Stakeholders Workshop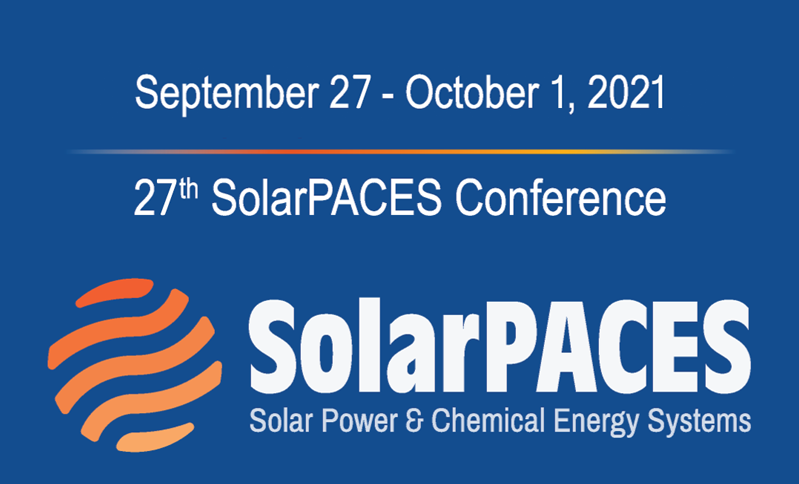 COMPASsCO2 activities to be presented at SolarPACES!
Saint-Gobain CREE, one of the COMPASsCO2 project participants, will deliver a poster presentation at the 27th SolarPACES conference edition, which will take place online from September 27th to October 1st. The presentation will focus on an overview of all the thermal energy storage media manufactured by Saint-Gobain for CSP, ACAES and sensible heat applications, which includes preliminary results on development of granulated and fused particles in comparison to current state-of-the-art sintered bauxite. Research is being conducted under COMPASsCO2 WP2: Particles development and testing, under the coordination of DLR.
Welcome to the

website !
Here you will find all relevant information about this Horizon 2020 scientific project.
For any enquiry or to get in touch with the COMPASsCO2 team, please send an email to : contact@compassco2.eu
COMPASsCO2 is a 4-year project started on 1.11.2020. It is led by the German Aerospace Center (DLR), with eleven additional project participants from seven European countries